Karen Condi, President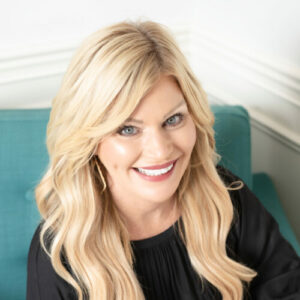 After many years of consulting and managing shared workspace properties, Karen saw the need to develop a call answering service specifically for shared workspace owners and operators. PROS (Professional Receptionist Outsourcing Services) was born in 2015. Karen also founded Workspace Strategies in 2006. With nearly 20 years of experience in the shared workspace industry, she has built the best team in the industry to execute unparalleled start-up, sales, marketing, finance, technology and operations activities with a complete understanding of the industry's best practices to maximize revenues and drive profits.
Karen is a sought after thought leader and resource to the industry, regularly speaking at events for The Global Workspace Association (GWA), The Alliance Business Center Network (ABCN), Global Coworking Unconference (GCUC) and the Workspace Association of New York (WANY).
Under her leadership, Workspace Strategies specializes in start-up, turnkey development, management take-over and turn around projects across North America. The team has opened, acquired, developed, consulted on and/or managed 100's of shared workspace properties throughout the United States.
Karen believes that relationships are the key to a successful business and is proud to have a long list of "raving fans". Prior to founding Workspace Strategies, Karen served as a Regional Manager as well as Corporate Sales and Training Director for a nationally recognized shared workspace company.
Karen graduated from Eastern Kentucky University with a degree in Finance and Business Management and holds a KY Commercial Real Estate License.
---
Ja-Ann Peterson, Vice President of Sales and Development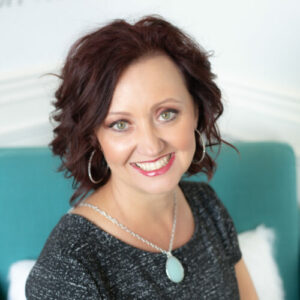 Ja Ann joined Workspace Strategies in 2013 to oversee the daily sales and operations in one of our managed locations. With 15 prior years of experience in the Asset Management industry, Ja Ann gained a vast degree of experience in management, sales, training and development, making for an easy transition to the shared workspace industry. Within a short period of taking on this role, she was able to exceed sales projections, while decreasing expenses which contributed a significant improvement to her centers bottom line. She also managed to improve staff and member morale at the same time. This location quickly became our highest profitable managed location.  In 2016, she was promoted from General Manager of one location to VP of Sales and Development overall managed locations. Today, we are experiencing above 95% occupancy with strong profits in all of our managed locations due to Ja Ann's keen ability to manage and execute.
With an "always say yes" attitude, Ja-Ann is constantly evolving her processes, and developing new ways to take care of the individual needs of each member while staying focused on the bottom line. Her infectious personality, attention to detail and creative insight makes her a natural for this ever-changing competitive industry.
Ja-Ann graduated from the University of Mississippi with a degree in Advertising.
---
Mary Ann Walthers, Systems Support Manager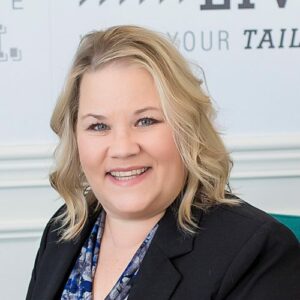 With 20 years of experience in the shared workspace industry, Mary Ann has managed the operational systems and complete technology migration for multiple locations with the highest degree of expertise.  She has been the project manager for various different VoIP platform installations over dozens of markets.
Prior to joining Workspace Strategies, Mary Ann oversaw all operational and technology systems for Rockefeller Group Business Centers. She was the first person in the industry to set up a dedicated call center catered to the shared workspace industry. Here, she was responsible for hiring and setting up all the technology, along with managing the call center which made her the perfect fit for our shared workspace industry-specific call center, PROS.
With Mary Ann's proven management skills and keen attention to detail, Workspace Strategies is able to execute flawlessly on all technology and systems support tasks for the centers we manage as well as provide consulting support for many others.  Mary Ann graduated from Marshall University with a degree in Business Management.
---
Jason Tiemeier, Director of Operations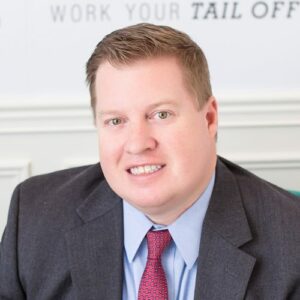 With over 15 years of experience in the shared workspace industry, Jason has been responsible for sales, marketing and management of multiple locations across several markets for three nationally recognized shared workspace providers.  Jason joined Workspace Strategies in 2017 to take on the responsibility of managing all aspects of marketing for the Company.
In 2020, Jason was promoted to Director of Operations.  Jason focuses on the overall growth and management of the company's employee recruiting and retention program.  His positive attitude and willingness to go any length to execute, has made Jason a great fit for Workspace Strategies.
Jason graduated from the University of Kentucky with a degree in Integrated Strategic Communications.
---
Sandi Anderson, Accounting Assistant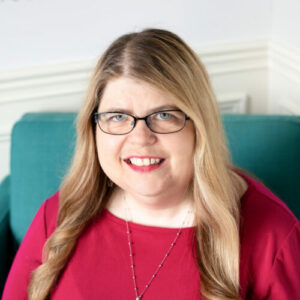 Sandi serves as the Accounting Assistant at Workspace Strategies. With over 20 years in the shared workspace industry, she brings a diverse toolkit to the team including skills such as training and customer relationship management.
During her time in the industry, she has been involved with the opening, training, and operations of more than 80 shared workspace locations nationwide. Sandi previously served as operations coordinator for a national serviced office provider which had been acquired by an industry leader.
Sandi's industry knowledge, attention to detail, and eager-to-help attitude make her a valuable asset to not only our team in Accounting but also the Workspace Strategies team as a whole.
---
Nikki Browning, Office Manager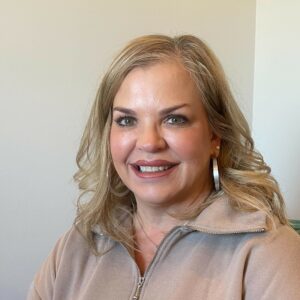 Nikki Browning, a Madisonville native, accepted the position of office manager of Workspace Strategies in 2022 after several years in the beauty and health industry. This is the second stint of Browning with the coworking consulting firm. Previously, she served as the business development manager.
"I love customer service and helping coworkers and clients in every way," Browning said. "Coming back to Workspace Strategies was like coming back home."
Browning has resided in Lexington for 22 years. She's also a mother of two and loves golfing, crime shows, and spending time with friends and family.
---
Katie McCauley, Accounting Specialist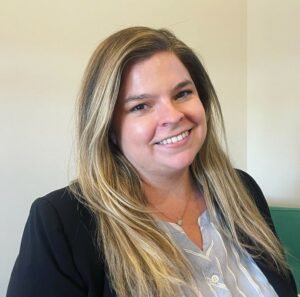 In the fall of 2022, Katie McCauley joined Workspace Strategies as the company's accounting specialist. In addition to her six years of accounting experience, McCauley worked in management at various Hilton properties in Oregon, Colorado, and California, and abroad in Surfers Paradise and Darwin, Australia before starting her own hospitality consulting firm.  
"Coming from a hotel background, I enjoy supporting our teams in the field and maintaining positive and fruitful relationships with vendors, clients, and owners," McCauley said.
Born and raised in Portland, Oregon, McCauley is also quite the world traveler. She has traveled to 34 countries altogether. Before she turned 30, McCauley had already visited 30 different countries with her favorites being Japan, Jordan, Cambodia, and the Netherlands.
McCauley graduated from Northern Arizona University with a Bachelor of Science and an International Business degree.
---
Baylee Lanter, Marketing and Operations Assistant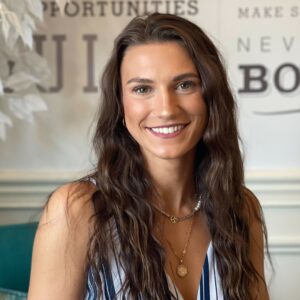 Baylee serves as Marketing and Operations Assistant at Workspace Strategies. She received a bachelor's degree in Business Administration from Eastern Kentucky University in 2022. She returned in the fall to achieve her master's from the MBA program while she competes in her fifth year of soccer.
Throughout her time as a student-athlete, Baylee has gained knowledge and experience on how to be a team player as well as a solid leader who can perform under pressure.
She previously worked in the restaurant business for upwards of 6 years, during which she strengthened her problem-solving, hospitality, and communication skills. All of this previous experience makes Baylee a great fit as our Operations and Marketing Assistant.
---
Alli Condi, Operations Intern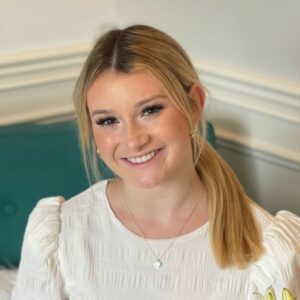 Alli serves as the Operation Intern for our corporate team at Workspace Strategies. She is currently in her senior year of high school at Frederick Douglass. Upon graduation, Alli plans on attending an SEC school to continue her cheerleading career while pursuing a business degree with a concentration in marketing. Through her time as a student-athlete, she has gained knowledge and experience of what it takes to be a part of a team and perform under pressure.
Alli is a very organized, hard-working leader, bringing an important aspect to our team and giving her a very bright future. Working at Workspace Strategies has allowed her to develop an understanding and practice of the business world. The focus of her internship is to allow Alli to discover what she wants to do in the future.
---
Professional Receptionist Outsourcing Services (PROS Team)

Nicole Keen                                      Miasha Madison                              Kaylin Campbell