Executive Leadership Team
Karen A. Condi
President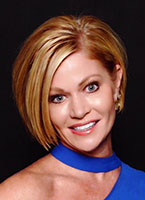 Karen A. Condi, serves as a principal and President of Office Suite Strategies, the leading Serviced Office Management and Consulting Company in the United States. With nearly 20 years' experience in the industry, she brings unparalleled start up, sales, marketing, finance, systems and operations experience with a complete understanding of industry's best practices to maximize revenues and drive profits.
Mrs. Condi is the most sought after thought leader and resource to the industry, regularly speaking at events for The Global Workspace Association (GWA), The Alliance Business Center Network (ABCN) and the Workspace Association of New York (WANY).
Under Mrs. Condi's leadership, Office Suite Strategies specializes in start-up, turnkey, take-over and turn around projects across North America. Karen has opened, acquired, developed and managed over 50 serviced office properties throughout the US. Active in the industry, Mrs. Condi is a member of The Global Workspace Association (GWA) and the Director of Alliance Office Strategies, a division of The Alliance Business Center Network (ABCN).
Prior to founding Office Suite Strategies, Mrs. Condi served as a Regional Manager as well as Corporate Sales and Training Director for a national serviced office provider which has now been acquired by Regus, the industry's largest provider. Mrs. Condi holds a BBA in Finance from Eastern Kentucky University, a KY Commercial Real Estate License and is affiliated with Coleman Group Commercial Real Estate Advisors.
---
Mary Ann Walthers
Systems Support Manager
Mary Ann Walthers, serves as the Systems Support Manager for Office Suite Strategies and PROS. With 15 years in the workspace industry, she has managed the operations and technology for multiple locations nationwide for a nationally recognized serviced office provider. During her time in the industry, she has been the project manager for various different VoIP platform migrations at several locations. In addition to managing the daily operations of her dedicated business center, Ms. Walthers was one of the first to set up a call center catered to the shared workspace industry. Here, she was responsible to hiring and setting up all the technology, along with managing the call center.
Due to Ms. Walthers' reputation in the industry for being detail oriented, and with her proven project management skills, she was recruited by Office Suite Strategies to oversee the technology consulting division. Since joining Office Suites Strategies, she has demonstrated a keen ability to manage and implement sophisticated telephony requirements of PROS clients.
Mary Ann graduated from Marshall University with a degree in Business Management.
---
Ja-Ann Peterson
Vice President of Sales & Development
Ja-Ann Peterson, serves as Vice President of Sales & Development with Office Suite Strategies and PROS. With 15 years in the Asset Management industry, Ms. Peterson gained a vast degree of experience in management, sales, training and development, making for an easy transition to the serviced office industry. When joining Office Suite Strategies in 2013, she was challenged to improve all facets of the site she managed. Within a short period, she was able to exceed sales projections, while decreasing expenses. She also managed to improve staff and client morale at the same time.
With an "always say yes" attitude, Ja-Ann is constantly evolving her processes, figuring ways to take care of the individual needs of each client and customer. Her infectious personality and attention to detail makes her a natural for this ever-changing competitive industry.
Ja-Ann graduated from the University of Mississippi with a degree in Advertising.
---
Kim Henry
Accounting Manager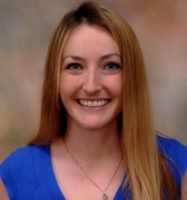 Kim Henry, serves as the Accounting Manager for Office Suite Strategies and PROS and is responsible for managing the billing, payables, payroll, and financial reporting for all locations across the United States. Ms. Henry brings over 10 years of experience in corporate accounting, payroll, and human resources to the team. She believes that an efficient, streamlined accounting process is key to a business' growth and success.
Kim graduated from the University of Kentucky with Bachelor's degrees in Accounting and Finance.